Dedicated to Data Management and Security
Data Management and Security is essential in highly regulated sectors like Financial Services, Telecoms, and Utilities. The requirements for data management and security standards are now at an all -time high. Our Which50 customer communications platform has built-in features to address the ever-changing security environment for data management and technology systems. In an era of GDPR Compliance, FSQS, and ISO 27001, this focus on data security has never been more important.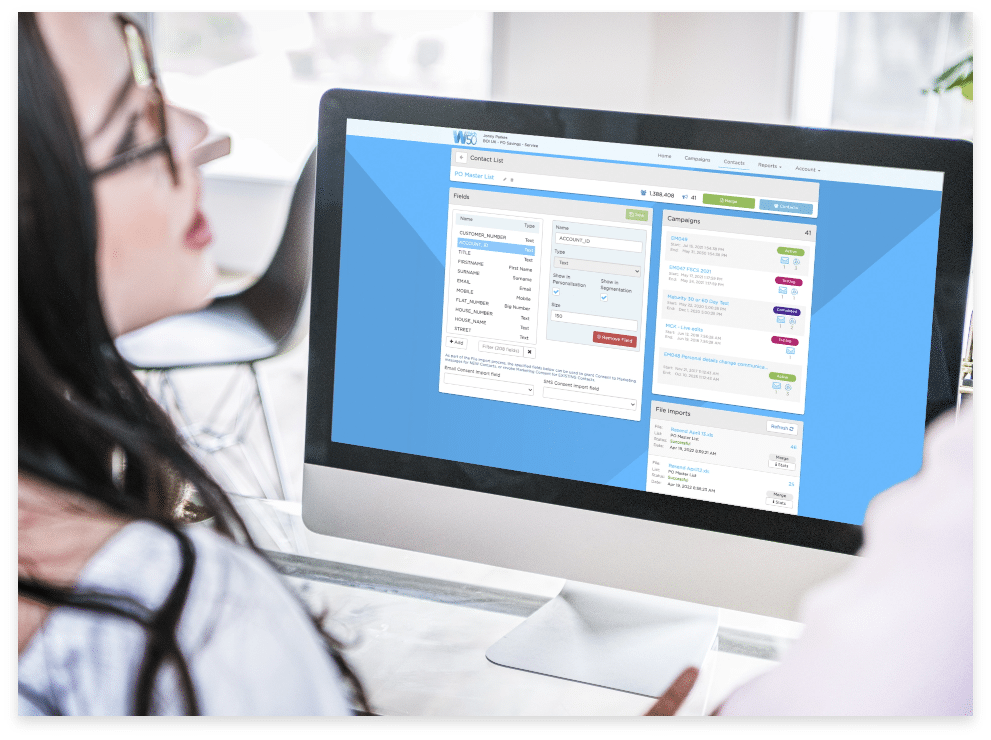 Why is Data Management and Security important?
Today's consumer demands high security levels while global regulators also expect consumer-facing companies to run robust security infrastructures. Best-practice data management and security will optimise compliance levels and reduce customer churn.
Reason 1

If modern consumers feel their data is not safe, they will lose trust in service providers. And in highly competitive sectors, companies must ensure their customers know that security and data management is a major priority for them.

Reason 2

For service providers in Financial Services, Telecoms and Utilities, compliance is a crucial consideration. With the prospect of large fines and market restrictions, companies must stay compliant and demonstrate that compliance in branding and communications.

Reason 3

Cyber security threats have changed the landscape for many consumer-facing companies. Rock-solid systems that are safe from attacks are now simply a must-have for data owners and processors.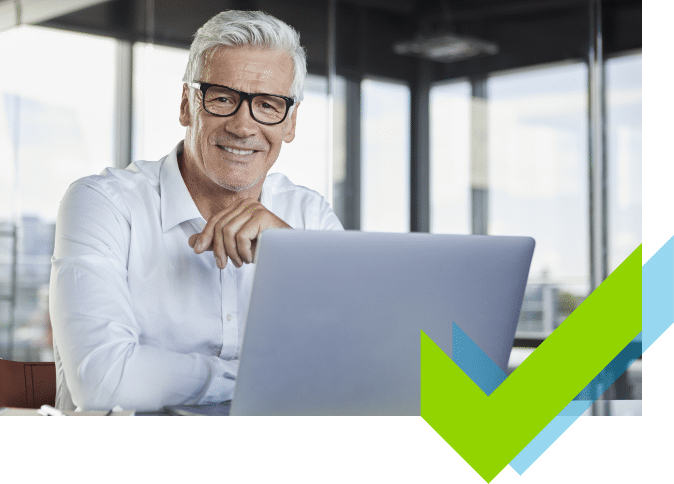 Data Management Features
Best-in-class Data Management and Security Features
Our web-based platform Which50 has been designed and developed with best-practice security and data management functionality to protect your customers.
Safe Connectivity
From APIs to automated secure file transfer (SFTP), Which50 supports connectivity to third-party systems in many ways. You can quickly and easily integrate with core system and third-party technology platforms with security and safety assured. In turn, this allows access to data to support dynamic, personalised content and to trigger specific service communications on an automated basis.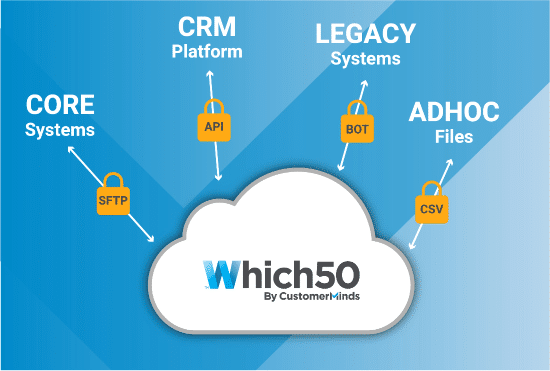 Which50 API integrations
Our secure Application Programming Interface (API) technology seamlessly connects with your core legacy systems. And this will remove the substantial time and financial costs associated with large-scale data projects. You can then create digital customer journeys quickly and easily thanks to our flexible and user-friendly Software as a Service platform.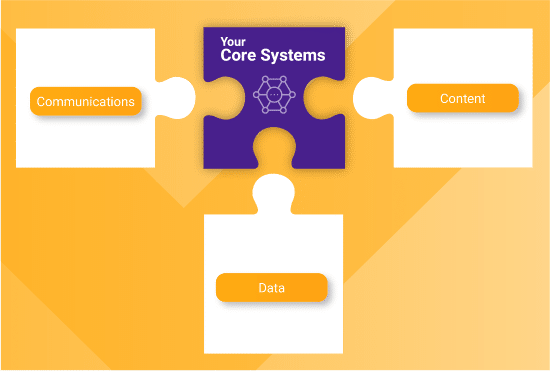 GDPR Compliance
With the arrival of GDPR in recent years, consumer communications in many industries was changed forever in security and compliance terms. We developed a suite of tools within Which50 to tackle this issue. From tailored email policies and consent functionality, to a built-in compliance portal, we put your needs front-and-centre when it comes to GDPR.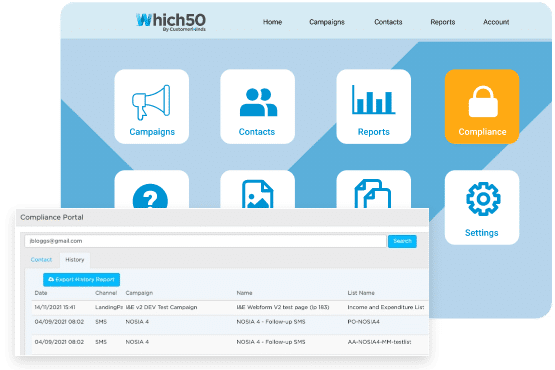 Keep customers informed – and keep their data safe
No matter what your sector, keeping your data safe and secure is a major priority. For our clients in highly regulated sectors, we work hard to ensure Which50 meets your needs in data management and security to ensure compliance.
Customer Testimonials
What others say
With customers worldwide, CustomerMinds is active across finance, telecoms and utility sectors. We are pleased to share what others say from around the world.
Finance
From a business perspective we needed to implement a certain project that our legacy system couldn't handle – research was carried out and we found CustomerMinds. Five years later and they are a really integral part of the bank – we can't function without them.
Utility
I think the greatest asset of Which50 is the flexibility of the product, and the potential it has to improve the customer experience, whilst saving time and resources internally.
Telecommunications
The main challenges that we were facing prior to CustomerMinds was linked to the limitations of our legacy business systems that meant creating customer communications channels proved difficult and time consuming.