Efficient and Effective Complaint Management System 
An efficient and effective complaint management system is essential in highly competitive and heavily regulated sectors like Telecoms, Utilities, and Financial Services. Keeping all customers happy all of the time is a major challenge. Through our unique web-based customer communications platform Which50, you can provide a seamless, customer-driven complaint management journey that will reduce churn, as well as lower operational costs and increase efficiencies within your organisation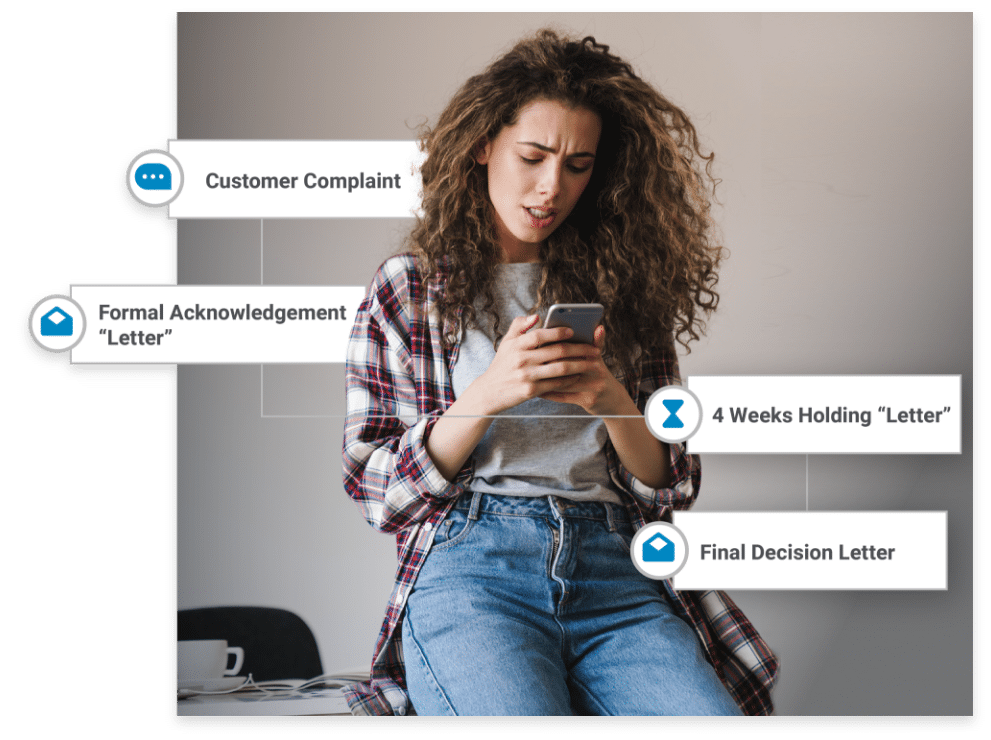 Our Complaint Management System Simplifies the Complaints Process
Keeping customers in the loop can be time-consuming and admin-heavy during what can be a drawn-out complaints process. By giving them a digitised customer experience, you'll be offering a solution that puts their needs first and increases efficiencies for you too.
Reason 1

Many of today's consumers are digital natives or have been using technology for much of their daily life. If you can reduce the volume of paper sent to them, they'll be a whole lot happier with you as a service provider. And no more paper means a commitment to the environment too.

Reason 2

Operational costs and particularly postal costs are a major outlay for all consumer-facing organisations. Complaint communications are part of the customer experience where knowledge and insight are seen as crucial. So if you need to inform consumers on how their complaint or query is progressing, do it digitally and slash your postal costs.

Reason 3

Compliance and GDPR are modern concerns for all customer-facing industries. As part of the complaint management process, you need to communicate with your customer at the right time, and with the right message to stay compliant. For example, in most regulated industries, service providers must respond to complaints within a certain number of days. Which50 gives you confirmation that all compliance and regulatory targets are being met when it comes to complaint management.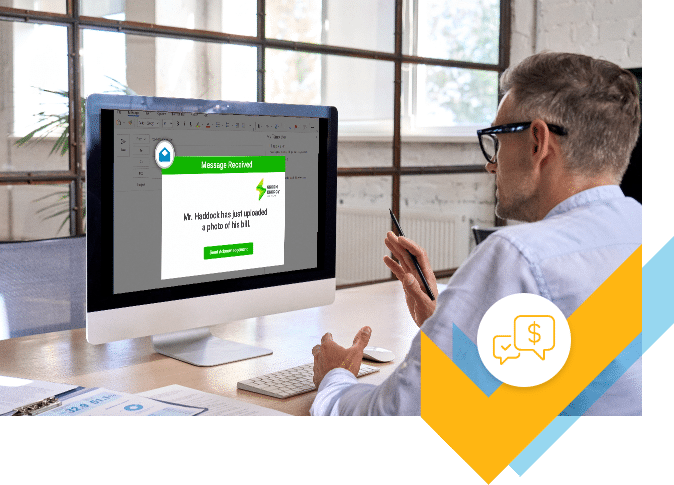 Which50 Complaint Management Features
Communicate and Connect with your Customer Base
Our cloud-based customer communications platform, Which50 is designed to meet the needs of businesses in highly regulated sectors. Key features combine to deliver a transformed customer complaints experience for both customer and service provider alike.
Engage and Connect
By using multiple digital communications tools, you can talk to your customers on their terms, and make your life easier too at the same time. Which50 allows you to choose the mode of communications that suits you and your customers best, whether Email, SMS, WhatsApp, or Secure eDocuments. This ensures higher response rates and a closer customer connection.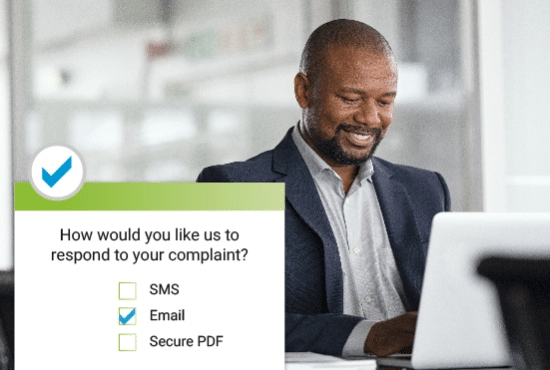 Schedule and Send
Automated customer communications can save your organisation time, money, and hassle on a daily basis. The Which50 Complaint Management solution includes a number of different communications that are sent to your customer at different stages as you and your customer work through the issue together. Which50 can schedule and activate communications after pre-defined periods, like 14 days, 4 weeks, or 8 weeks, to comply with regulatory requirements.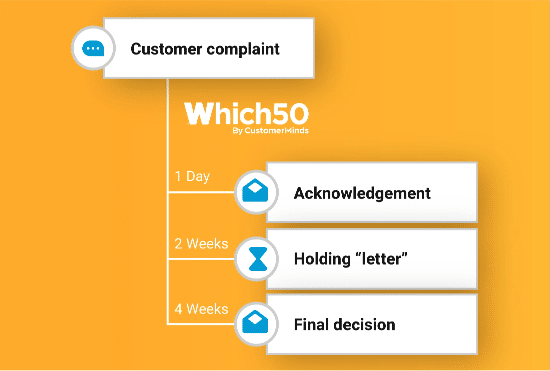 Communicate Securely
When communicating sensitive or confidential information like in complaint management, secure communication solutions incorporating Two Factor Authentication (2FA) offers you and your customers more protection. For your customer, it shows you appreciate the nature of delicate correspondence. And for your organisation, it provides confirmation that the customer has received and opened the communication, enhancing reporting and administration.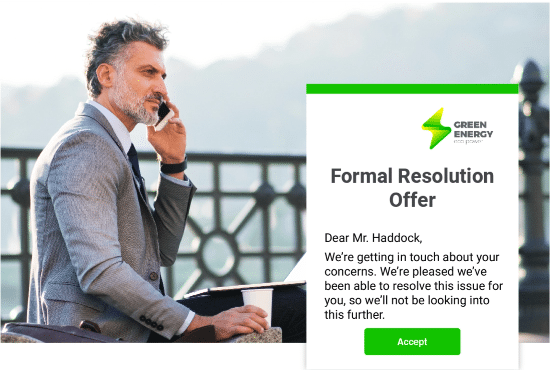 Integrate Seamlessly
Which50 is renowned for its ease-of-use and integration capabilities. As a web-based solution, no new hardware is required which keeps infrastructure costs down. And for your complaint management function in particular, integration is very quick and easy. Data files from the core Complaint Management System can be easily transferred to Which50 to trigger and control communications as required.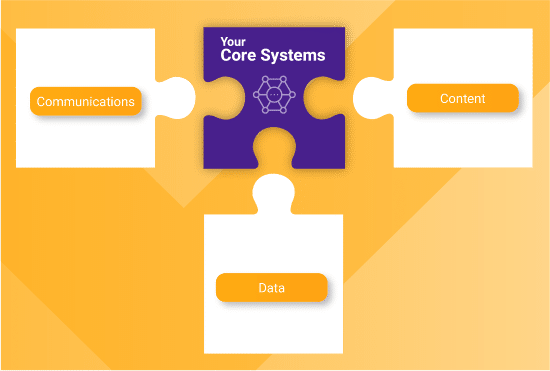 Complaint Management System For A Range of Industries
Our flexible and agile solution is built to handle the day-to-day challenges you will face right throughout the customer complaint management process, no matter what your sector.
Customer Testimonials
What others say
With customers worldwide, CustomerMinds is active across finance, telecommunication and utility. We are pleased to share what others say from around the world.
Finance
Which50 – a technology system that is both simple and effective, i feel like I am in 2050!
Finance
From a business perspective we needed to implement a certain project that our legacy system couldn't handle – research was carried out and we found CustomerMinds. Five years later and they are a really integral part of the bank – we can't function without them.
Finance
The key for me is that CustomerMinds are a really integral part of our business – we can't function without them.