Which50 Platform
Powerful Digital Transformation Platform Driving Enhanced Customer Engagement
Which50 from CustomerMinds is a digital communications platform specifically designed for companies in highly-regulated sectors like Financial Services, Telecoms, and Utilities. Our unique solution can simply plug and play into your existing business systems, allowing you connect with your customers through digital channels. This new level of customer engagement means a fully digital experience for your customers, while ensuring lower operational costs and increased internal efficiencies for you.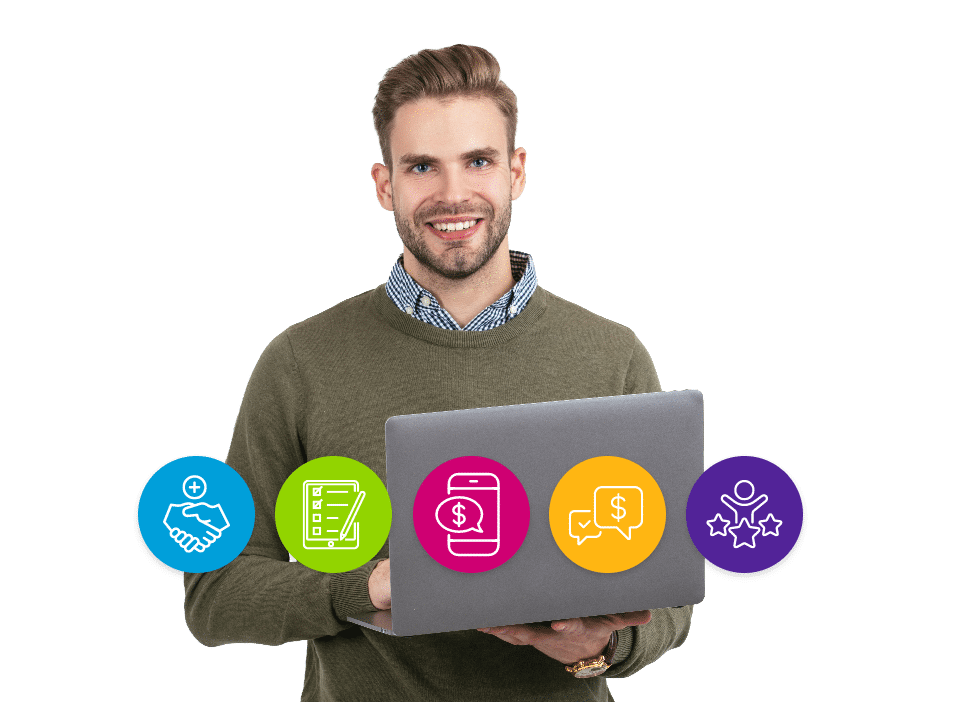 Intuitively Simple, Exceptionally Effective
Our proprietary cloud-based platform Which50 helps your company to deliver a personalised customer experience across marketing, operational and customer service communications.
Reason 1

Which50's unique data integration structure supports our agile and streamlined approach to digital transformation. By wrapping around your core systems, it seamlessly connects with existing customer databases and legacy platforms.

Reason 2

Compliant with, and tested to global standards, Which50 is a secure cloud-based environment hosted in Microsoft Azure and is designed to meet all regulatory requirements.

Reason 3

With a simple, intuitive 'No Code' interface, Which50 offers point-and-click web front-end capability. A built-in HTML designer ensures ease-of use allowing users of all levels to create and run campaigns with ease.
Communicate and Connect with your Customer Base
Our cloud-based digital transformation platform, Which50 is designed to meet the needs of businesses in highly regulated sectors. Key features combine to deliver a transformed experience for customer and service provider alike.
Helping deliver Digital Transformation solutions across many industries
Our flexible and agile digital transformation solution is built to handle the day-to-day challenges you will face with digital communications, no matter what your sector.
Learn how CustomerMinds can help optimise your digital customer journeys