No-Code CMS Means No-Hassle Communications
Marketing and Customer Service teams have never been under more pressure to create and maintain engaging and original communications campaigns with customers. Through our platform Which50, we have combined our no-code content management tool alongside marketing-asset storage, making it easier than ever for your teams to seamlessly communicate digitally with customers.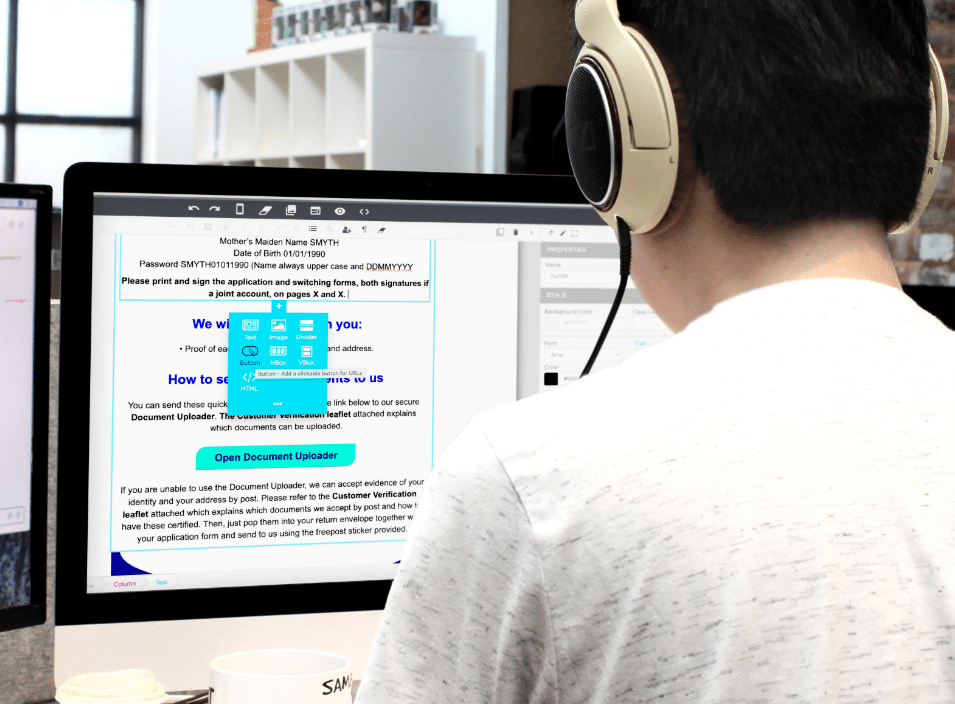 How you can create campaigns in minutes
Which50 is agile, quick and easy to use. By combining marketing-asset storage and no code CMS, campaigns can be created and sent in minutes.
Reason 1

Our built-in HTML designer is based on the WYSIWYG (what-you-see-is-what-you-get) approach and will support and empower non-technical users. An intuitive interface enables digital capabilities with no IT or design skills required.

Reason 2

You can store all your assets in one place – whether it's logos, images, copy or databases, allowing your team to be able to access all assets and content, when required. Which50 is deployed in a Secure cloud-based environment hosted in Microsoft Azure to enable this ease of access.

Reason 3

The Which50 platform has been developed from decades of investment in proprietary technology and intellectual property. It has been rigorously tested and is designed to meet the highest regulatory standards in the market.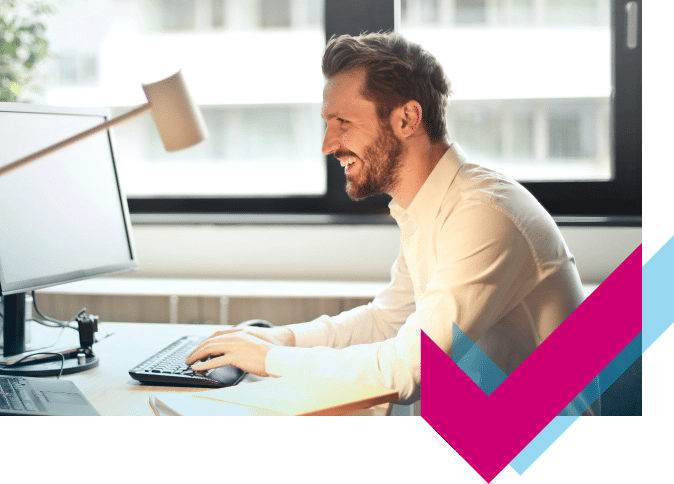 No Code Content Management Features
Our agile, easily-integrated web based platform Which50 has a range of no code content management features that work seamlessly together, to make campaign creation and execution easier than ever before.
User-Friendly Design Tool and Editor
Which50's Designer allows your teams to quickly create responsive emails, webforms and eDocuments, with absolutely no coding required. With functionality including customisable templates, dynamic content, personalisation and A/B testing, you can easily design a digital journey your customer loves. Thanks to the WYSIWYG approach, you don't need to be a programmer to use this tool.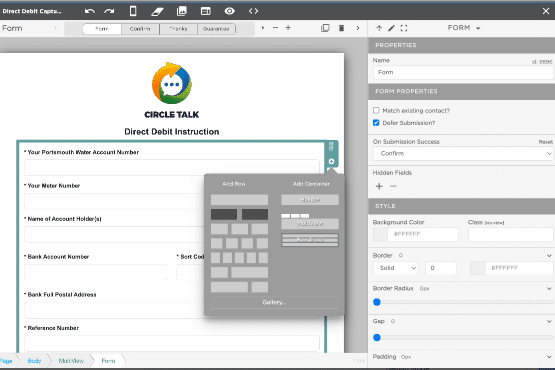 Mobile Responsive Design
We have designed Which50 with your customers' needs in mind and have ensured all HTML content created in Which50 can be designed for mobile delivery using built-in responsive components and preview tools. And with research telling us that 50% to 70% of emails are opened today on mobile devices, this is certainly a very valuable feature.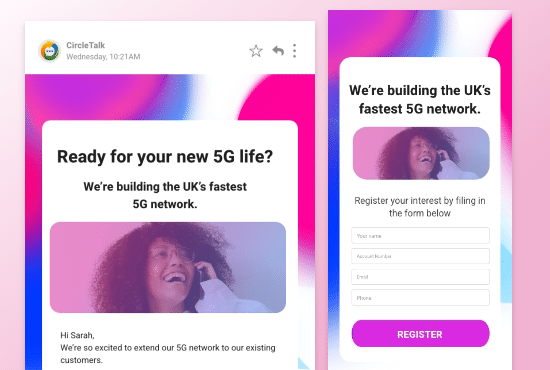 Enterprise Grade Power
Over many decades, we have invested heavily in developing proprietary technology and intellectual property for the Which50 platform. Built in a secure cloud-based environment and hosted in Microsoft Azure, it is designed to meet the highest regulatory standards in the market. By developing our solution to enterprise standards, we are giving you the computing power and performance required to communicate seamlessly with your customers.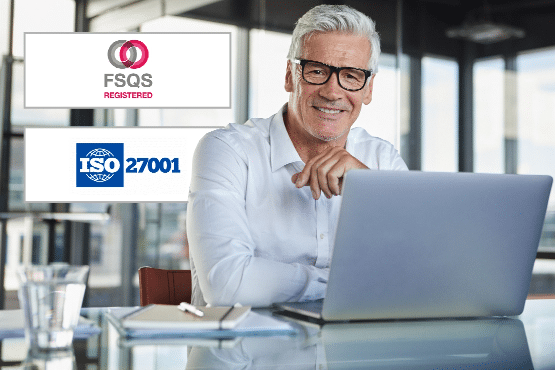 Intuitively Simple
Developing customer communications campaigns has never been easier. We have combined computing power and extensive functionality and neatly wrapped it in a simple, intuitive 'No Code' interface. Our intelligent platform enables daily digital operations without any need for IT or data skills. Your teams will thrive in Which50's point-and-click web front-end.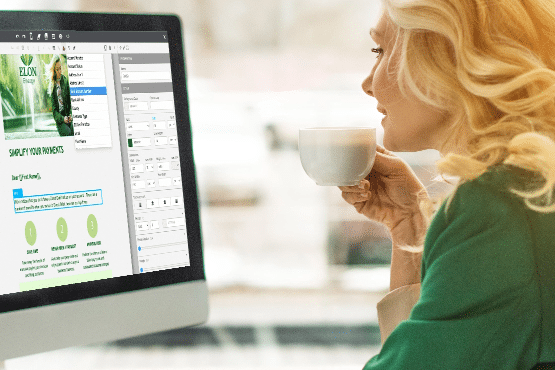 Centralised Digital Assets
When creating campaigns, your teams need access to quality ready made marketing content, such as the latest logos, the right stock photography and content, quickly and easily. With Which50, you can keep all assets secure in one place, accessible from anywhere and automatically backed up every day to ensure no loss of content.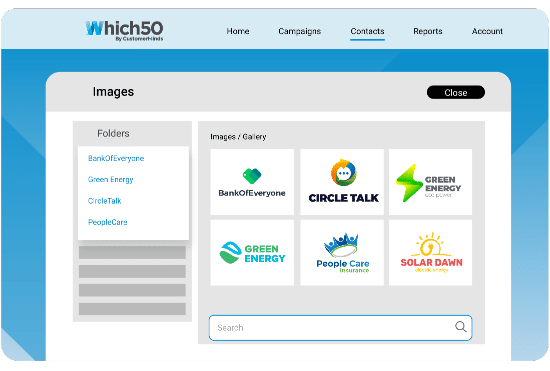 Customer Communications Made Easier – For all Sectors
Which50 can help your marketing and servicing teams develop digital campaigns quickly and easily through no-code functionality and offers secure access to all of the approved assets and templates – across all sectors.
Customer Testimonials
What others say
With customers worldwide, CustomerMinds is active across finance, telecoms and utility sectors. We are pleased to share what others say from around the world.
Finance
From a business perspective we needed to implement a certain project that our legacy system couldn't handle – research was carried out and we found CustomerMinds. Five years later and they are a really integral part of the bank – we can't function without them.
Utility
I think the greatest asset of Which50 is the flexibility of the product, and the potential it has to improve the customer experience, whilst saving time and resources internally.
Telecommunications
The main challenges that we were facing prior to CustomerMinds was linked to the limitations of our legacy business systems that meant creating customer communications channels proved difficult and time consuming.