Transform your Customer Experience
Consumers today demand seamless customer experiences, while service providers need to leverage journey automation to optimize customer communications. At CustomerMinds, our unique customer communications platform Which50 allows you do both and a whole lot more. Your customers get a fluid omni-channel experience at every stage of their journey and your company lowers costs, increases internal efficiencies and enhances compliance – and all from one easy-to-use platform.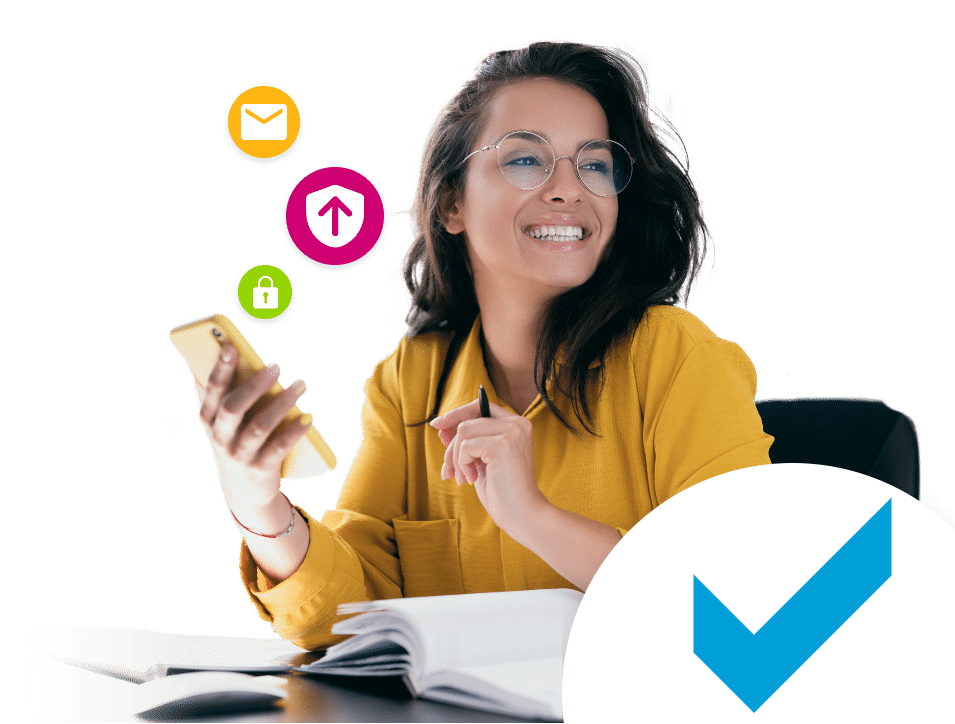 An Omnichannel Communications Platform with Purpose
Our cloud-based platform offers a range of features and functionality designed to make digital customer communications easier and more efficient than ever before. Seamless integration combined with ease-of-use and agility to deliver a solution specifically-built to handle the omnichannel customer communications challenges faced by companies in highly regulated sectors.
Finance

Telecoms

Utilities
Lower Costs and Optimise Customer Experiences
You can now deploy one singular platform to transform multichannel customer communications. Which50 can help you drive down operational costs while at the same time, optimising the everyday customer experience through customer journey automation.
Reason 1

Which50 allows you minimize operational costs by eliminating postal deliveries where possible. With automated customer journeys you'll save time and resources – and streamline internal operations!

Reason 2

Today's consumers are digital natives and use technology in daily life. By reducing the volume of paper sent to them, they'll be a whole lot happier with you as a service provider. And no more paper means a commitment to the environment too.

Reason 3

In an era of GDPR and data privacy, compliance and regulatory standards have never been higher for companies in consumer-facing sectors. Which50 gives you full visibility over all your communication compliance requirements.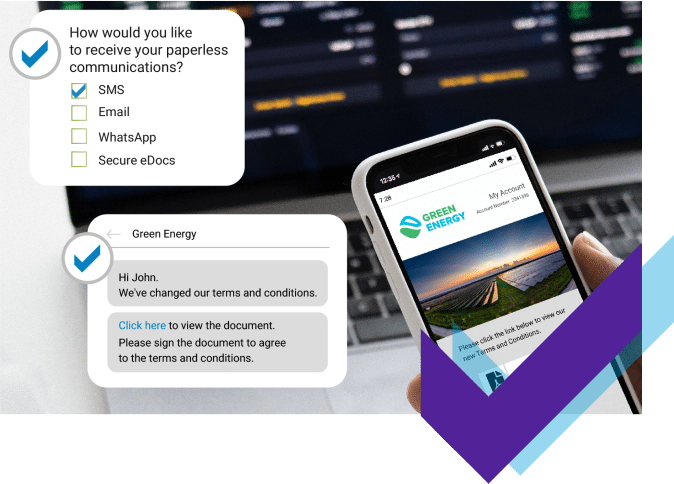 Connect with Customers
Our unique omni-channel customer communications platform is designed to meet the needs of businesses in highly regulated sectors like Financial Services, Telecoms, and Utilities. With specific functionality for personalised two-way communication built-in, Which50 can help you easily connect and engage through a range of digital paths.
Email
From customer on-boarding to regulatory communications and more, you can communicate directly with your customers through the Which50 platform. Customisable 'No-Code' templates and point-and-click segmentation capability ensures campaigns can be prepared and despatched with ease.
Webforms
Getting customers to submit details and provide information or feedback is much easier in digital formats. With Which50, you can create smart, dynamic web forms and automate prompts for customers to complete them with speed and agility.
Edocs
Whether it's direct debit mandates, invoices, or other important documents, you can also handle these through Which50. Our electronic document management feature can help you send and receive these digital documents through a highly secure two-way process.
Messaging
Which50 can help you connect with your target audience through flexible and short formats like SMS and WhatsApp. This is important for both short, timely messages to customers and for multi-factor authentication (MFA) to access secure sites or documents.
Innovative Client Interface
One intuitive interface gives you access to all the insights you need when it comes to omni-channel customer communications and campaigns. You can access our 'No-Code' build-and-design tool based on 'What you see, is what you get principles'. Segmentation is also easy to apply, while Reporting and Analytics functionality deliver a new level of visibility on all aspects of your digital customer communications.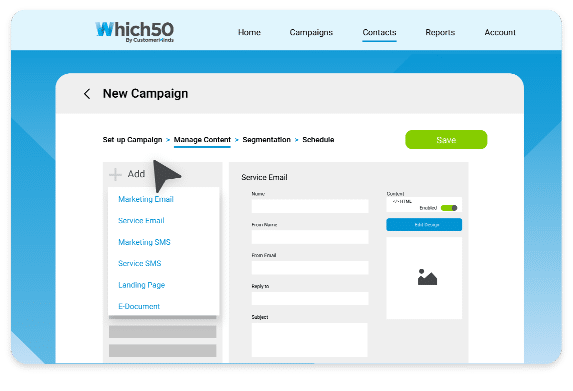 How CustomerMinds can help your business
Learn how CustomerMinds can help optimise your digital customer journeys