Understanding Utilities Customers
In the utilities sectors, consumer-driven digitisation and regulatory requirements from the likes of Ofgem, Ofwat and CRU have forced utility providers to think digital. Through our customer communications platform Which50, we can help you offer a digitised service that will best attract, serve, and retain customers. And it will help you reduce operational costs while increasing internal efficiencies.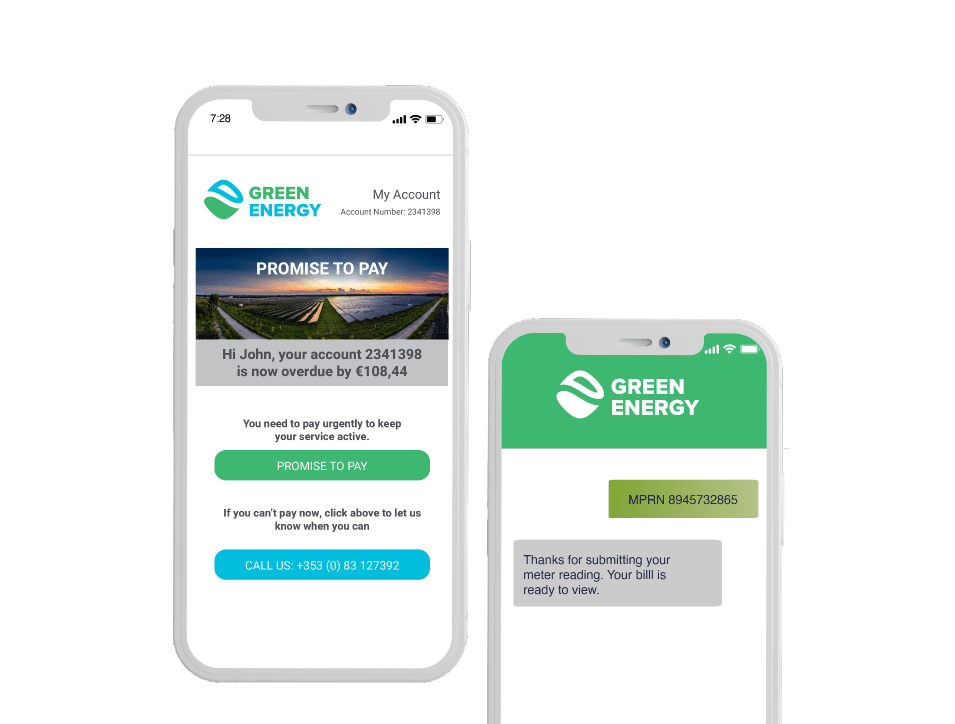 How we help utilities customers
For many years, our team at CustomerMinds have been working with major utilities companies on key digital transformation projects. We have developed a complete understanding of the specific digital needs of utility providers and their customers. With this insight, we have built a digital communications platform, Which50, to help organisations create personalised digital journeys across customer service, billing and marketing communications all from one centralised platform.

Key features for customers and service providers
Our cloud-based platform has a range of features developed with the Utilities sector in mind.
Save time and money

By eliminating paper, you can deliver a better customer experience and reduce your organisation's Cost-to-Serve through impactful digitisation.

Automate Billing and Collection

You can seamlessly integrate Which50 with core systems, allowing you to trigger digital collection processes using Email, SMS, WhatsApp, eDocs, and Landing Pages.

Help vulnerable customers

Accurately identify and engage with financially at-risk customers by creating bespoke customer journeys. You can offer alternative methods of payment and provide financially at-risk customers opportunities for two-way communication.

Keep customers updated

Which50 allows you to instantly alert customers with 24/7 service updates. You can send crucial location-based communication to inform customers of service repairs and interruptions through many digital channels.

Engage at every touchpoint

For your water, electric or gas customers, Which50 allows you easily create digital journeys that engage and inform customers at every touchpoint.

Stay Compliant

At CustomerMinds, we know that Water Companies are facing a regulatory focus from Ofwat to ensure that service providers invest in real-time responsive customer communications. Which50 can offer this vital functionality.
Learn how CustomerMinds can help optimise your digital customer journeys
Why do the world's top Utilities Customers use Which50?
Our platform Which50 is a digitised customer communications platform you can depend on. We combine major cost savings for operators with enhanced customer experiences to create a solution like no other.
Reason 1

We help you focus on a digital-first approach. This way, you can minimise and possibly eliminate customer correspondence on paper. From meter reading admin to NPS surveys, real digitisation helps you reduce costs and optimise resources for your back-end teams.

Reason 2

As a web based platform, you deploy Which50 on existing infrastructure with no integration issues. And your teams will enjoy working with an easy-to-use interface which allows them create and manage campaigns with ease.

Reason 3

Like never before, your utilities customers both require and demand digital customer experiences. From on-boarding to account closing, they expect digital correspondence from every service provider.