Replace Letters with Digital Regulatory Communications
In heavily regulated sectors like Telecoms, Utilities, and Financial Services, your customers often need to be kept up-to-date on important consumer and industry developments. Through our unique web-based customer communications platform Which50, you can replace traditional letters with optimised, measurable digital communications, making life easier for customers and ensuring your operational costs-per-correspondence are dramatically cut.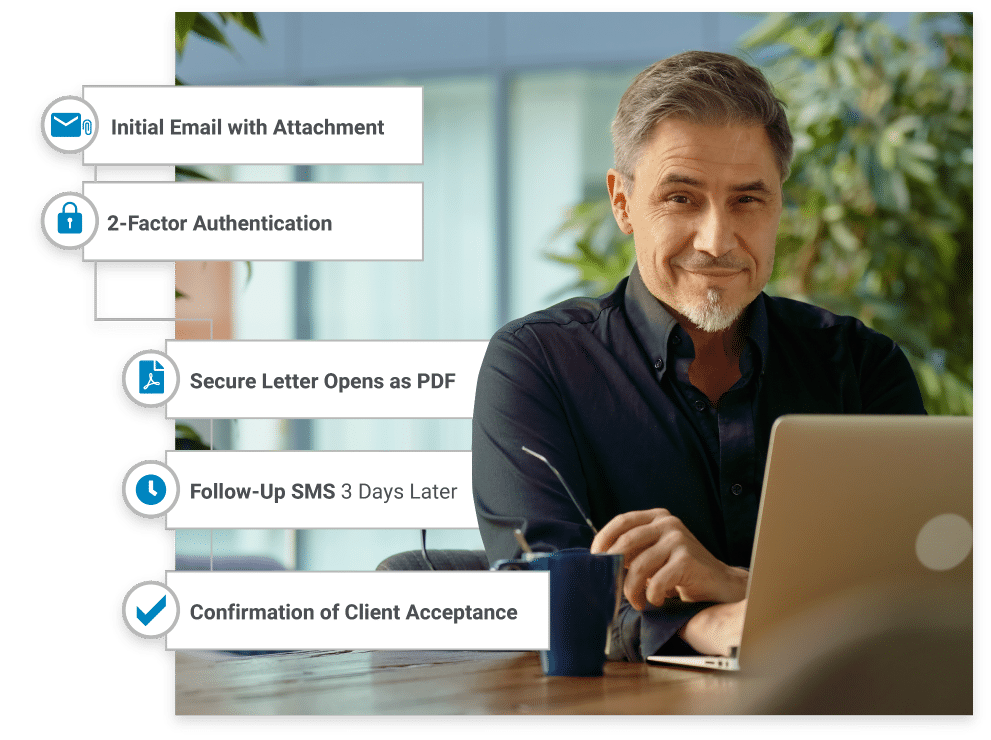 Drive down operational costs and optimise your customer experience
When it comes to keeping customers informed, by giving them a digitised customer experience, you'll be offering a solution that puts their needs first and increases efficiencies for you too. From customer acquisition through to onboarding and customer retention solutions, Which50 offers a comprehensive, automated capabilities to ensuring consistent, scalable customer communications.
Reason 1

Many of today's consumers are digital natives or have been using technology for many years in their daily life. If you can reduce the volume of paper sent to them, they'll be a whole lot happier with you as a service provider. And no more paper means a commitment to the environment too.

Reason 2

Operational costs and particularly postal costs are a major outlay for all consumer-facing organisations. Regulatory communications are a vital part of the customer experience where knowledge and insight are seen as crucial. So if you need to inform consumers on industry issues and changes, do it digitally and slash your postal costs.

Reason 3

Compliance and GDPR are modern concerns for all customer-facing industries. Having a digital system in place like Which50 will prioritise compliance and give you confirmation that all compliance and regulatory targets are being met when it comes to information provision. Which50 allows you run your operation leaner and cleaner with a secure digital–first approach.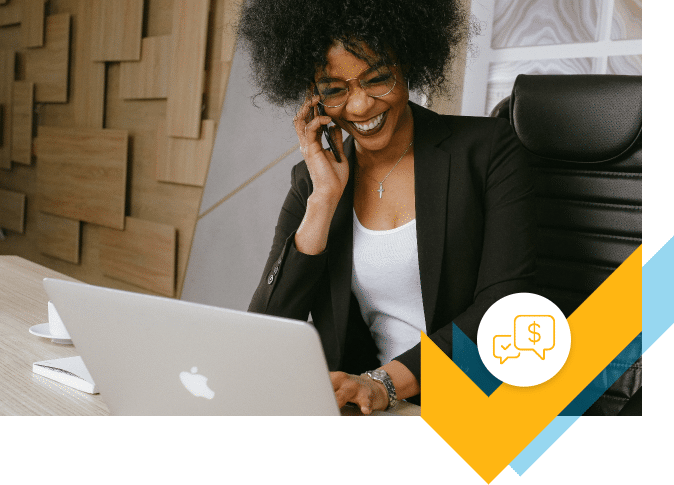 Which50 Letter Replacement Features
Keeping your customers in the know
Our cloud-based customer communications platform, Which50 is designed to meet the letter replacement needs of businesses in highly regulated sectors. Key features combine to make sure your customers are up to date on all major industry and consumer rights issues.
Replace Paper Clips with Kilobytes
By using only digital communications tools, you can engage with your customers on their terms. By prioritising digital touchpoints and replacing letters as the primary form of regulatory correspondence, you'll make their life easier too at the same time by introducing measurable efficiencies to all customer journeys.  And Which50 allows you to choose the mode of communications that suits you and your customer best, whether that be by Email, SMS, WhatsApp, or secure eDocuments.
Schedule and Send
Automated customer communications can save your organisation time, money and hassle on a daily basis. And this has never been more important than with regulatory communications. Which50 can schedule and activate your digital communications based on predetermined triggers like webpage visits, API calls or notifications from your core systems. Throttle intelligence functionality can even spread out contact campaigns over time to manage demand in call centres.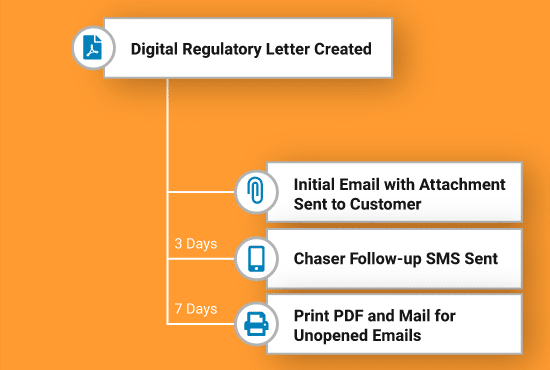 Identify and Inform
Segmentation plays a major role in all digital customer communications. Which50 offers segmentation functionality that is practical, easy-to-use and perfect for regulatory correspondence. You can create targeted campaigns easily, taking into account variables including customer type, geography, usage, and more. And you can even adjust to create more nuanced campaigns for groups like vulnerable people and the aged.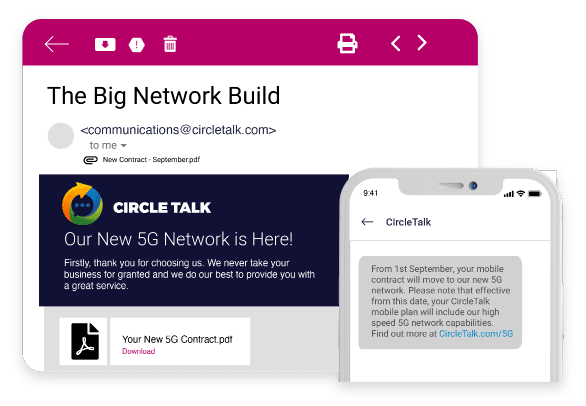 Communicate Securely
If you are sending more sensitive or confidential information, secure communication solutions incorporating Multi-Factor Authentication (MFA) offers you and your customers more protection. For your customer, it shows you appreciate the nature of delicate correspondence. And for your organisation, it provides key customer journey analytical insights by showing confirmation that the customer has received and opened the communication, enhancing reporting and administration.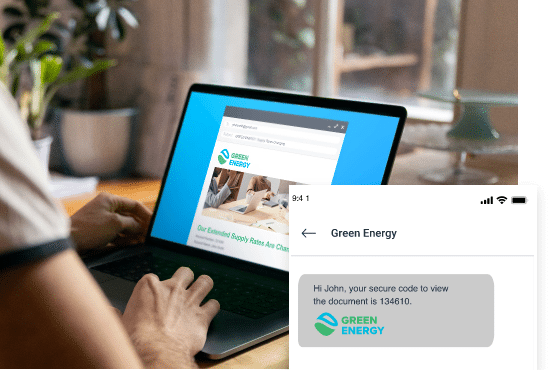 Correspond with Credibility
By giving you the ability to vary branding options within your regulatory information campaigns, Which50 allows you inform your customers with specific templates, branding, or logos as required. Our platform allows you change images, colours, and content using a variety of templates. And you can even insert data from predetermined fields like names and account numbers in to any correspondence. This flexibility and personalisation will ensure higher trust and recognition levels, driving improved customer retention.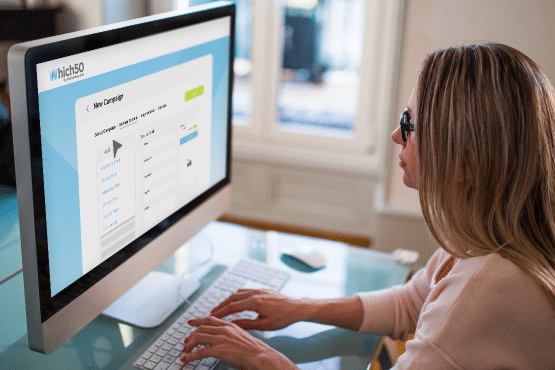 Keep customers informed on regulatory issues – in many industries
Our flexible and agile solution is built to handle the day-to-day challenges you will face in keeping your consumers informed on all regulatory and compliance issues – no matter what your sector. 
Customer Testimonials
What others say
With customers worldwide, CustomerMinds is active across finance, telecommunication and utility sectors providing customer journey management solutions to financial institutions like retail banks, community banks, credit unions and building societies as well as utility sector service companies and telcos. We are pleased to share what some of our happy customers have to say about the Which50 customer experience platform from around the world:
Telecommunications
The guys in CustomerMinds were able to do the stuff that we couldn't – really, really easily.
Finance
Functionality, price point and straightforward implementation that really chimed with our customers' issues
Finance
The key for me is that CustomerMinds are a really integral part of our business – we can't function without them.