Designing and Delivering Digital Customer Journeys
Delivering high-quality digital customer journeys are essential as consumers connect with their service providers in a variety of ways. And in order to meet customer expectations in highly regulated industry sectors, you need a customised platform agile and flexible to handle several communications channels. Our solution Which50 allows you design and deliver complete digital customer experiences, and helps maximise internal efficiencies as you do so.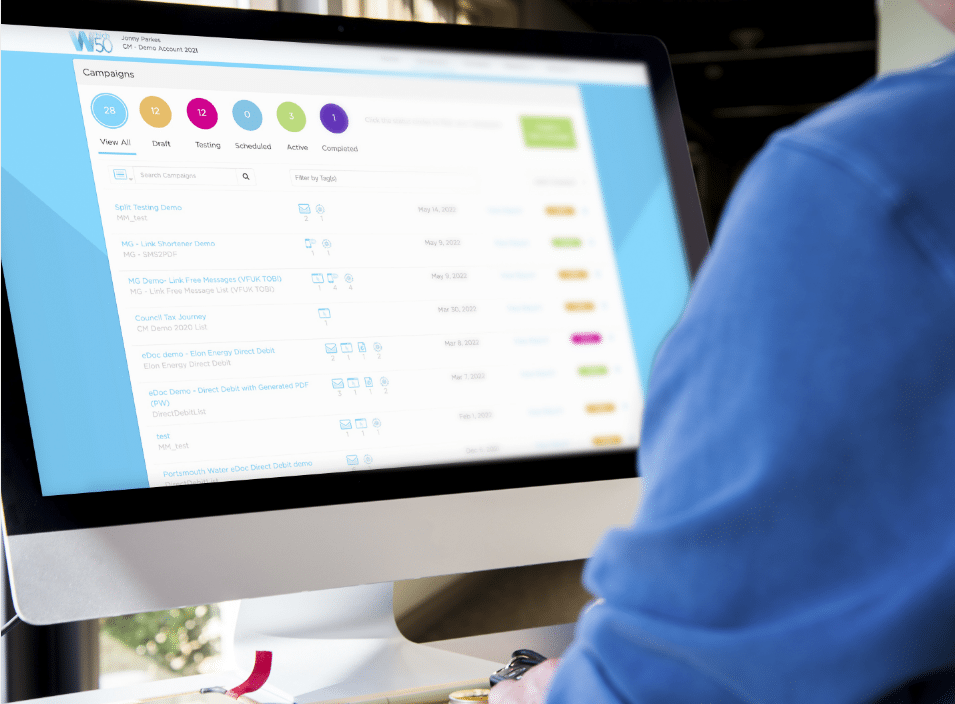 Helping you create complete digital customer journeys
Today's consumer demands digital access to all aspects of their accounts across many sectors. Building seamless digital customer journeys will increase consumer engagement and make internal management a whole lot easier.
Reason 1

Stretched resources and budgetary limits can hamper consumer journey development. Which50 makes it agile, quick and easy to create customer journeys across multiple digital channels. Your team can create emails, SMS, WhatsApp messages, webpages and webforms, and all from the one no-code platform.

Reason 2

Ensure your company exceeds customers' expectations by delivering a personalised customer experience in tune with their interests and needs. Which50 gives you a complete customer view by integrating operational, marketing, and customer service communications.

Reason 3

Optimised digital journeys will help you increase up-selling and cross-selling opportunities. Now you can communicate special offers, product trials, and in a more highly targeted manner, identifying, and segmenting as you need to.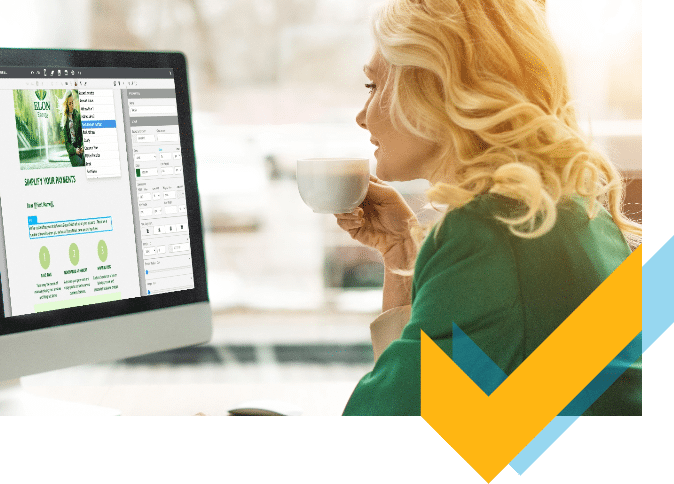 Which50 Digital Journeys Benefits
Creating a Premium Customer Experience
Our agile, easily-integrated web based platform Which50 is designed to strategically develop digital customer journey mapping to help you deliver a personalised customer experience across marketing, operational and customer service communications.
User-Friendly Design Tools
Which50's built-in design tools allow you to quickly create responsive emails, webforms and webpages. There is no coding required and several rich features ensures campaign design and creation has never been easier.  From customisable templates and dynamic content to personalisation and A/B testing, you can easily design a digital journey your customer will love.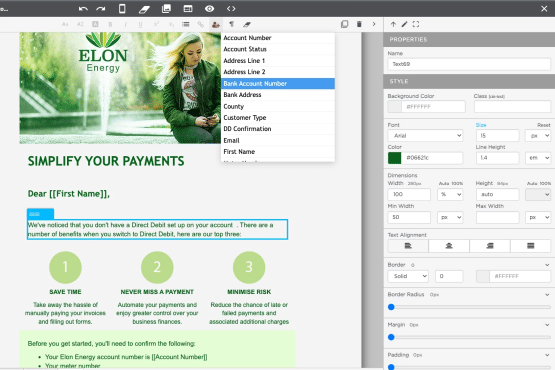 Mobile Responsive Design
With so many of your customers using mobile platforms, having a mobile-responsive design is simply crucial. With Which50, your layout will work for all devices, so you will only have to design your email, webpage or webform once. You can also easily test and preview how your digital journey will appear on a mobile, tablet, or desktop screen.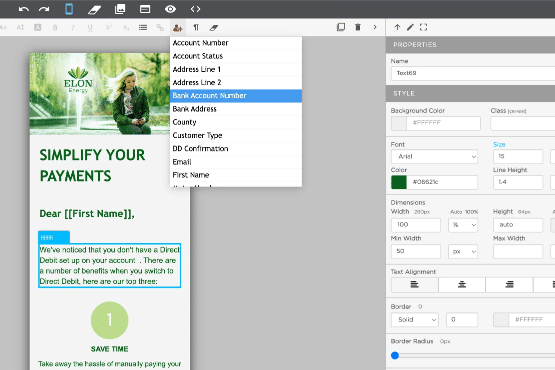 Target Behavioural Segmentation
Segmentation plays a major role in all digital customer communications. Which50 provides segmentation functionality that is practical, easy-to-use and flexible. Which50 allows you to design expansive digital journeys that react and respond to customer decisions at various stages. Our platform can also retarget and segment audiences based on customer behaviour throughout the digital journey.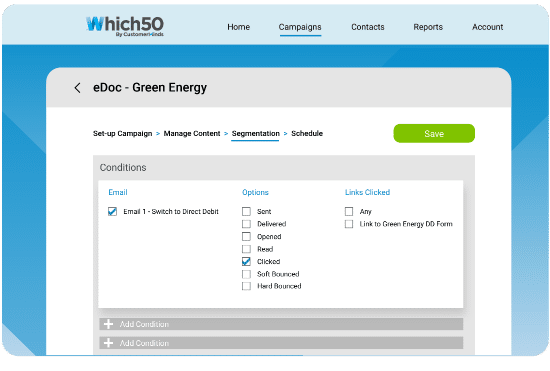 Consent and Reporting
In highly regulated industries, stringent compliance and regulatory standards can make customer communications a challenge. Which50 gives you the tools and reporting capability to support GDPR compliance when it comes to digital communication. Our compliance portal allows your customers to update and edit consent and communication preferences online and makes it easier to service digital subject access requests.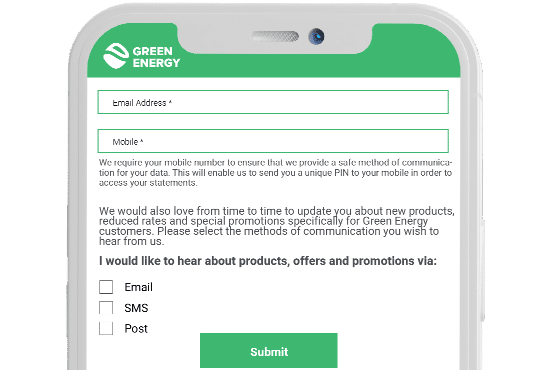 Core System Integration
Integration is something you never have to worry about with Which5o. Our application programming interface (API) technology seamlessly connects with core legacy systems, removing the substantial time and financial costs associated with large-scale data projects. This allows our clients to create digital customer journeys quickly and easily thanks to our flexible and user-friendly platform.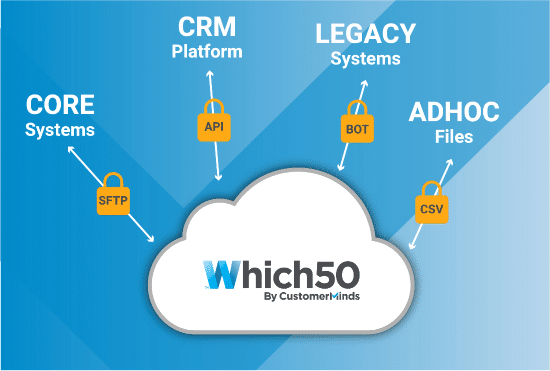 Reporting and Analytics
Having full visibility over all customer communications activities and campaigns allows you make decisions fast and in real time if required. Which50 provides a centralised insights-and-reporting tool for all your digital journeys. You can easily measure campaign performance and customer engagement with comparison reports across all of your digital channel activities.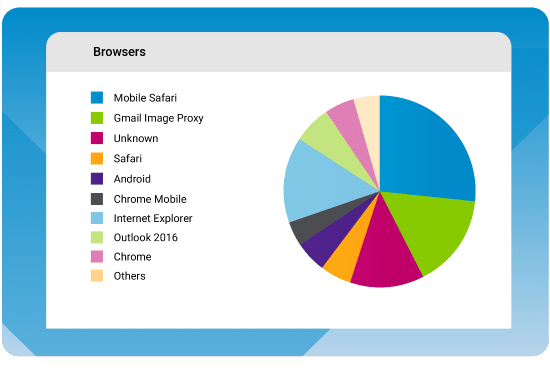 Design great digital customer journeys – no matter what your sector
Which50 is deployed by many blue-chip brands across all sectors, helping them design and deliver outstanding customer journeys and experiences.
Customer Testimonials
What others say
With customers worldwide, CustomerMinds is active across finance, telecoms and utility sectors. We are pleased to share what others say from around the world.
Finance
From a business perspective we needed to implement a certain project that our legacy system couldn't handle – research was carried out and we found CustomerMinds. Five years later and they are a really integral part of the bank – we can't function without them.
Utility
I think the greatest asset of Which50 is the flexibility of the product, and the potential it has to improve the customer experience, whilst saving time and resources internally.
Telecommunications
The main challenges that we were facing prior to CustomerMinds was linked to the limitations of our legacy business systems that meant creating customer communications channels proved difficult and time consuming.