CustomerMinds are delighted to partner with Bridgeforce
CustomerMinds and Bridgeforce are delighted to announce a new partnership to help financial services organisations transform the way they communicate digitally with their clients. CustomerMinds and Bridgeforce share the same goal of filling the 'gaps' in digital transformation in financial services and believe that CustomerMinds' Which50 platform provides a differentiated agile, quick and easy solution for the sector.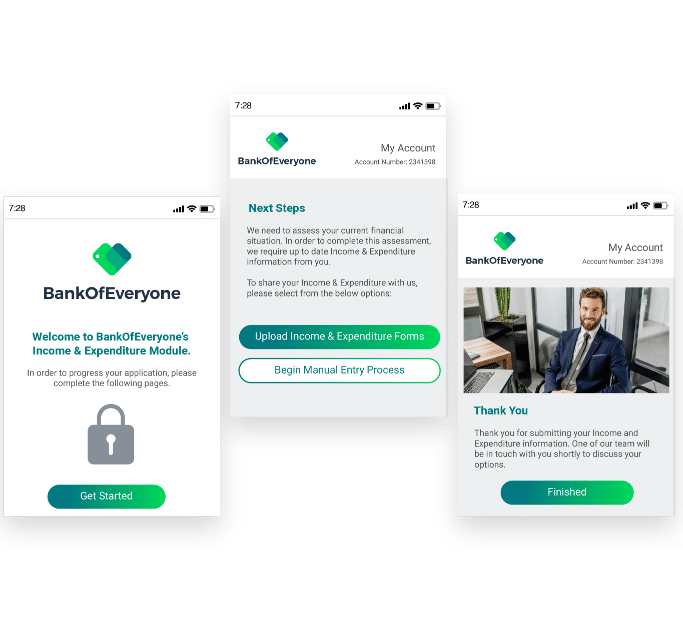 Helping you drive down costs while ramping up digital experience
The Which50 platform brings complex customer journeys to life – throughout every phase of the customer lifecycle. For many reasons, building best-in-class digital journeys for your customers has never been more important.
Reason 1

Today's customer has a huge appetite for all things digital and expects to complete transactions and correspondence of all types with service providers online. By creating digital-first experiences, you will be speaking to customers on their terms, while also eliminating paper – which is great for the environment too.

Reason 2

For your business, digital transformation must be more than just a buzz word. An impactful, detailed digital customer journey ensures you will lower operational costs associated with manual tasks while optimizing operations. Your marketing teams will also love working with the famously easy-to-use Which50 system.

Reason 3

Highly regulated sectors demand very high levels of compliance and companies are expected to meet ever-changing regulatory standards. By using one specialist platform to manage customer communications, you will have the full picture on compliance at a glance, giving you real peace-of-mind that all standards are being met as required.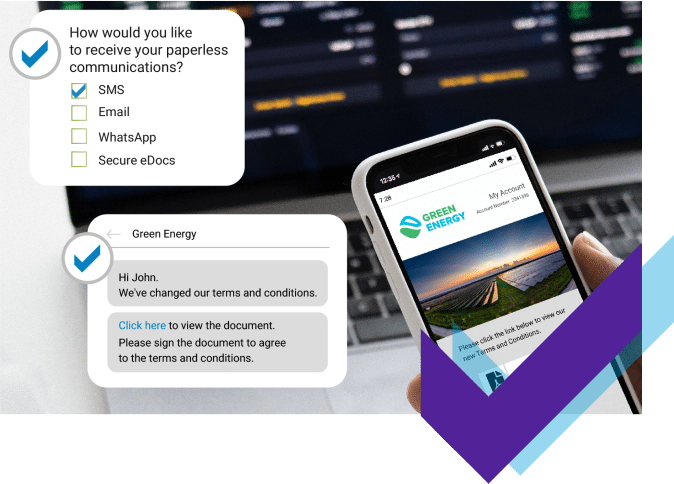 Digital Communication Solutions
Click on each of the below segments to learn more on each stage of the customer lifecycle
Acquisition & Onboarding
New Customer SignUp
New Product SignUp
Document Upload
Welcome Journeys
Billing & Payments
Payment Journeys
Switch to eBilling
Deliver eBills
Direct Debit SignUp
Debt & Collections
Payment Journey
Promise to Pay
Payment Arrangement
I&E Assessment
NOSIA Letters
Customer Service
Bereavement
Complaints Management
Secure eDocuments
Regulatory Communications
Bulk Mail Digitisation
Retention & Growth
Rewards
Surveys
Renewals
Upsell
Managing customer journeys across many industries
Our flexible and agile solution is built to handle the day-to-day challenges you will face when it comes to designing and delivering digital customer journeys – across all sectors.
Learn how CustomerMinds can help optimise your digital customer journeys